$10 for a Five-Week Gym-Membership Package at Emerald City Athletic Club in Everett (Up to $200 Value)
Monday, March 5, 2012 1:00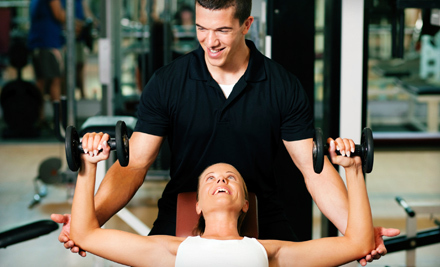 The most secretive body parts are muscles, which hide behind layers of skin and appear only occasionally to help lift cars off trapped kittens. Flex your biceps in the absence of a cat emergency with this Groupon.
$10 for a Five-Week Gym-Membership Package (Up to $200 Value)
Five weeks of gym access with unlimited group classes (up to a $60 value)
Two personal-training sessions (up to a $100 value)
Five tanning sessions (a $40 value)
Though Emerald City Athletic Club sometimes features a discounted price online, this Groupon still offers the best deal available.
Emerald City Athletic Club
The past year has found Emerald City Athletic Club refurbishing every corner of its 40,000-square-foot space, which includes an Olympic-style pool, a basketball court, and racquetball and handball courts along with gym floors lined with regiments of Precor and Nautilus machines. Class studios' high-tech sound systems energize Zumba, salsa dancing, and kickboxing sessions and keep stationary cycles from tearing around the room in loneliness each night. Free weights and intricate weight machines hold down the floor of a 3,200-square-foot weight room, where muscle sculptors work up a sweat before winding down in a dry sauna, Turkish steam bath, and hot tub.
Groupon Says
The Groupon Guide to: Campaign Slogans
Can one text message change the entire world?
You can follow any responses to this entry through the
RSS 2.0
feed.